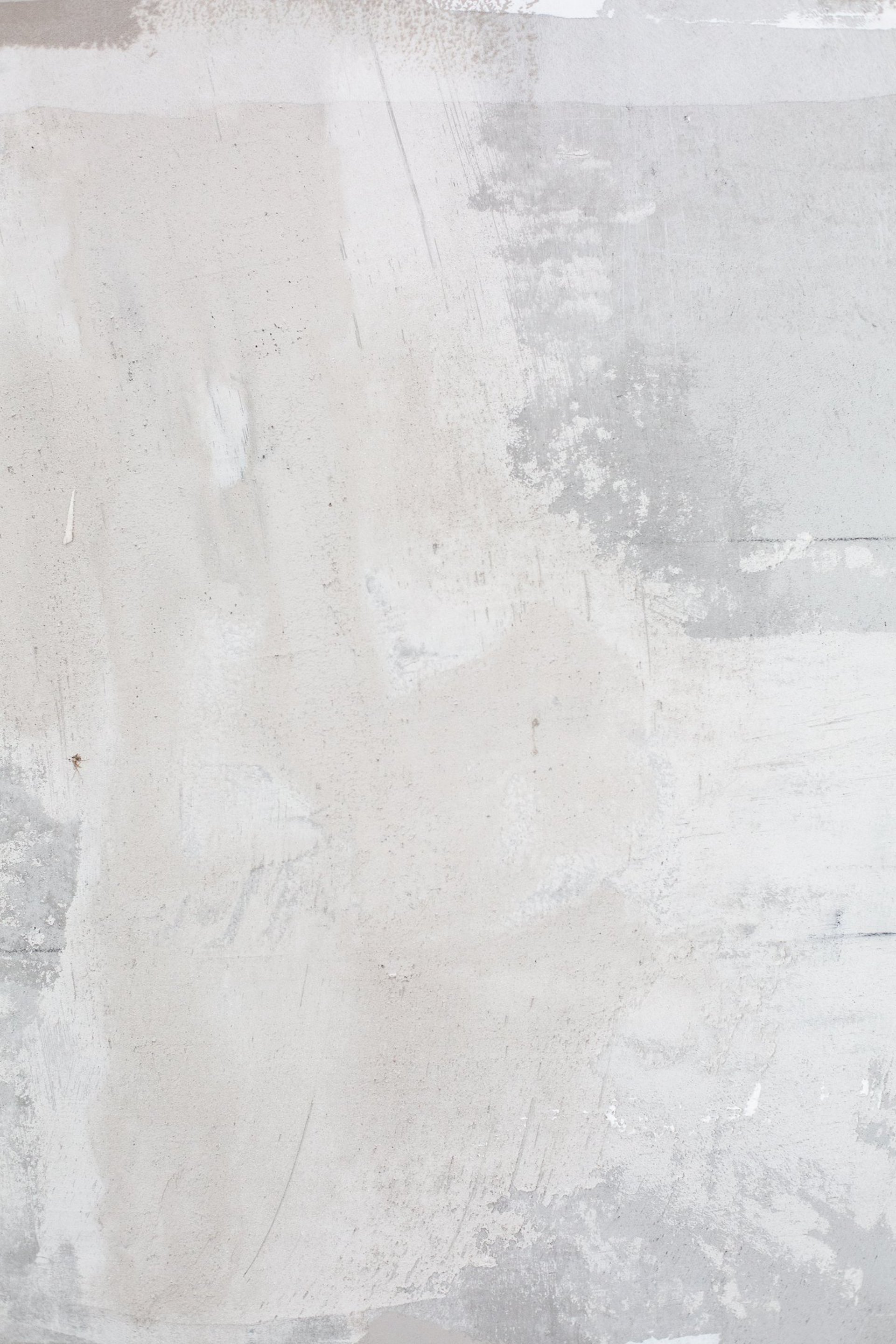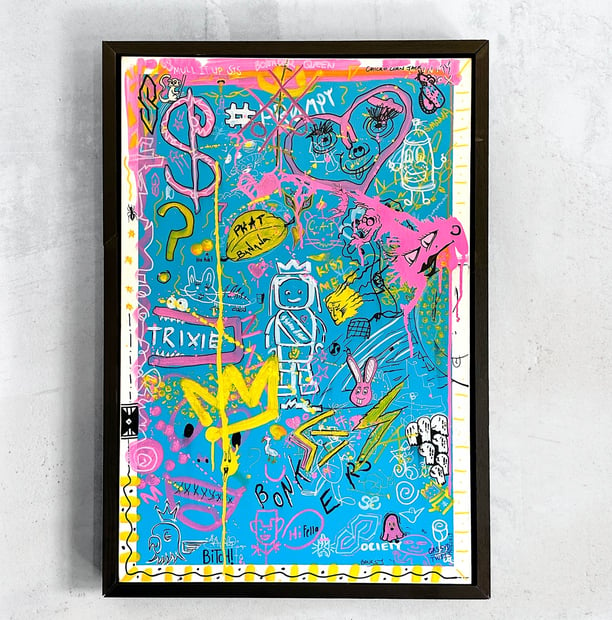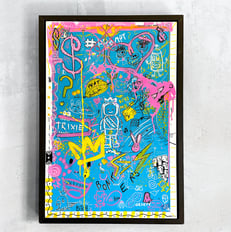 ART BY HUMANS 1 is a collaborative, original artwork created during the GAS SYD group art exhibition The Winter Show, July 6 - 12, 2023.
Exhibiting artists and visitors alike were invited to contribute to the work. The final result represents spontaneity, humour, rebelliousness and chaos - all very human responses to art and life.
All proceeds from the auctioning of this original artwork will go towards GAS SYD being able to continue to create exhibition opportunities for independent and emerging Sydney artists.
*Artwork dimensions (including frame): 81cmH x 55cmW x 5cmD
*Acrylic paint on stretched canvas with reclaimed, recycled timber frame.
*Local pick-up preferred. Item location: Glebe, NSW
*Bidding starts at $250








NOTE: Bidding closes Sept 27, 5.30pm AEST.