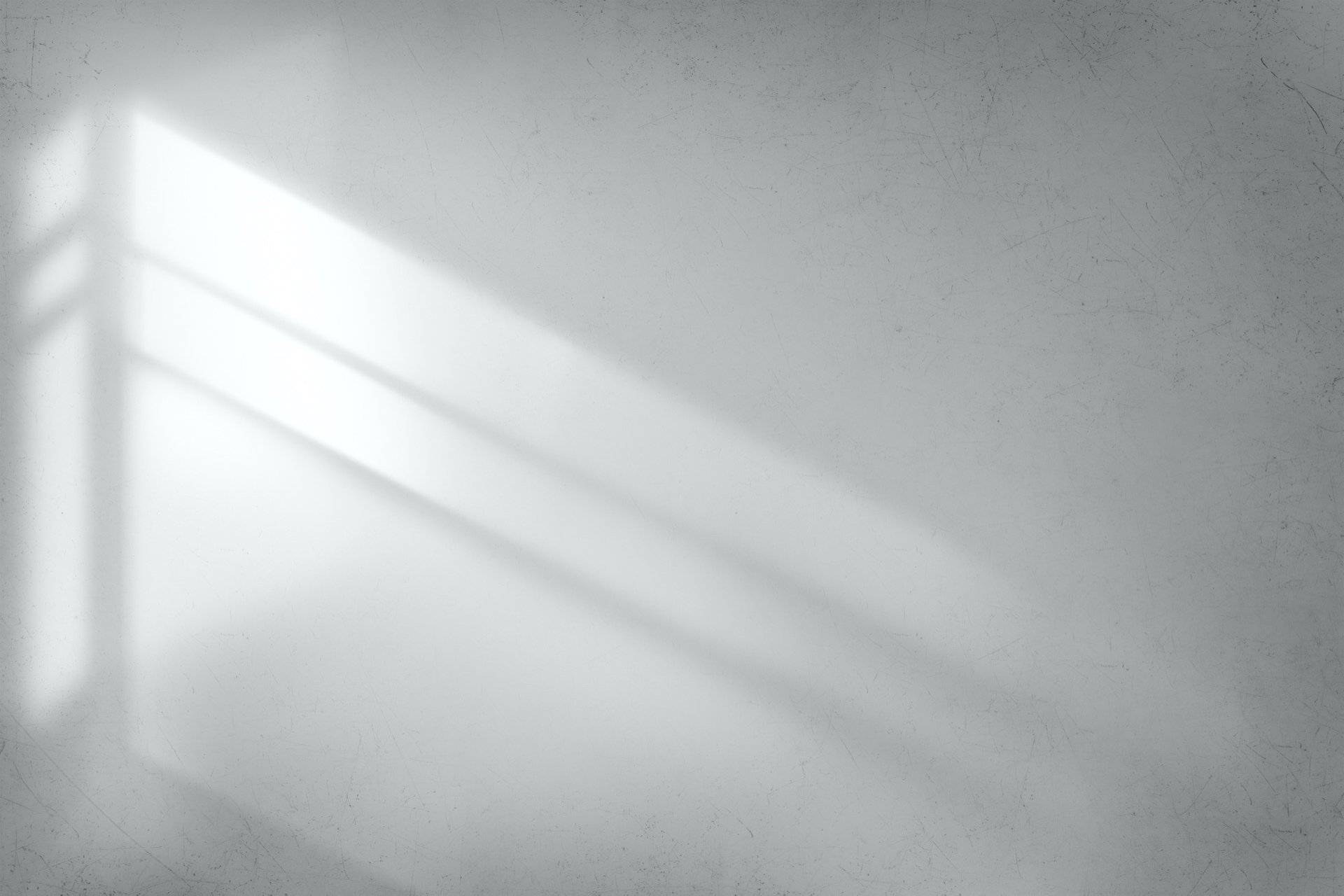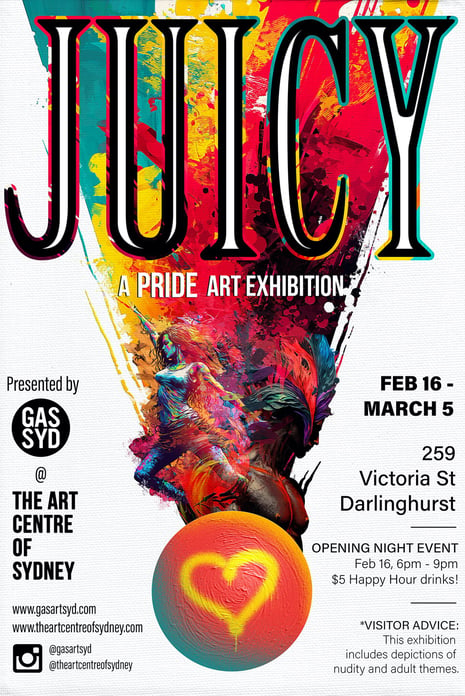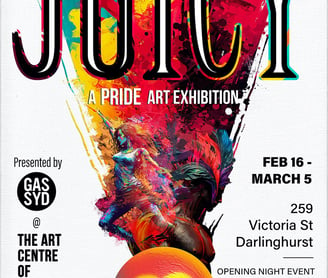 To coincide with Sydney World Pride, Group Art Shows Sydney (GAS SYD) celebrated LGBTQIA+ Pride and Queer identity through visual art with a fresh, fabulous, colourful and just a little risqué group art exhibition. With mediums from painting to photography to digital art all represented, art lovers and queer community supporters alike were enthralled, hypnotised and even aroused by this selection of work from emerging Queer identifying Sydney artists.









Listen to the closing night Artist Talk with artists Jake Weisz, Cain Cooper and GAS SYD founder Wade Goring.
*Photos and video courtesy of Benjamin Fletcher.