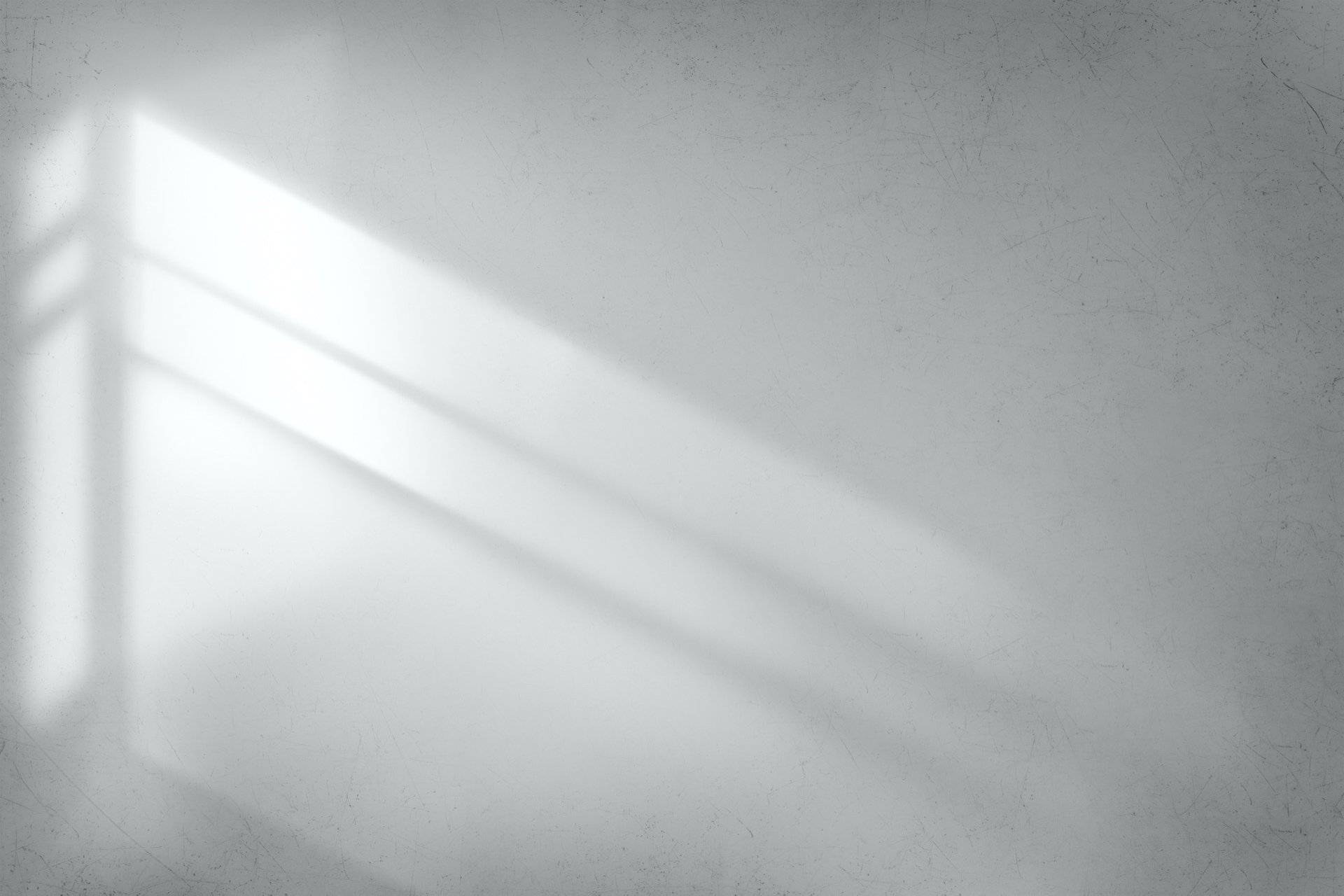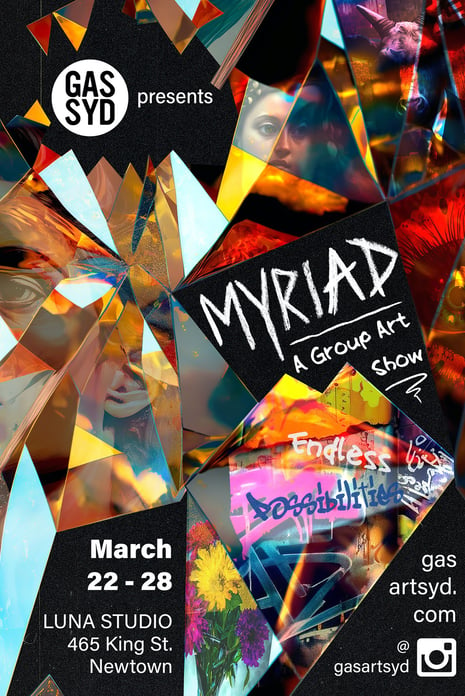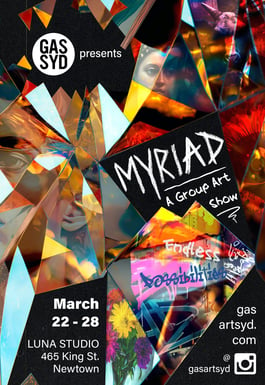 Group Art Shows Sydney (GAS SYD) presents another spectacular line-up of Sydney artists whose work all exemplify the endless possibilities of visual creation. MYRIAD also features the debut of paintings by respected musician, actor and performer iOTA (Hedwig and the Angry Inch, Mad Max: Fury Road). From collage to sculpture, paintings to digital art, skate boards to surf boards, MYRIAD is a celebration of originality, creativity and art that knows no bounds!
Open March 22 - 28
11am - 7pm daily
except March 22, 3pm - 9pm
Opening Night Event
March 22 from 6pm
*complimentary drinks & food.
LIVE ARTISTS TALK
March 25 from 4pm
*complimentary drinks & snacks.
**Exhibition, Opening Night & Artist Talk are FREE to attend and all are welcome!